With the built environment generating 40% of global emissions, the commercial property sector has an overwhelming responsibility to harness new technologies that will accelerate the journey to net zero. Without the implementation of widespread decarbonization strategies, the built environment will still be emitting CO2 emissions in 2040, therefore achieving the Paris Agreement's 1.5°C is uncertain.
While the property industry has been known to be less digitally mature, we are seeing an increase in innovative start-up tech companies that harness the value of digital assets. Accurate data harvesting allows for a more comprehensive understanding of the built environment and will inevitably play a key role in making sure real estate companies are able to comply with new climate regulations.
Digital tech is transforming the post COVID-19 landscape by using real-time data to provide greater understanding and better control of how we use our buildings. LightFi is facilitating this change by helping Knight Frank and its clients achieve meaningful energy and carbon savings through the monitoring of indoor air quality, humidity, temperature and occupancy of buildings to optimise office spaces.
Despite these improvements, the appetite for change within the property sector is not moving as fast as it could be. The increased innovative technology within the space is a clear solution and pathway to net zero, but the lack of capital investment is hindering progress.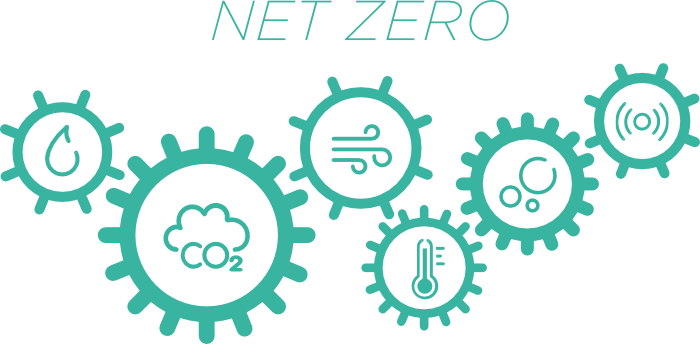 It is crucial that more businesses acknowledge the value of energy efficiency technology to reduce our carbon footprint. Emission trajectory is demonstrating how physical risk might manifest in a changing climate and while investors are continuing to make ambitious net-zero targets that aim to future proof their portfolios, there is an increasing need to assign budget and resources to create traction by tapping into new innovative technologies and recognising their importance in the pathway to net-zero.
Partnerships like that of Knight Frank and LightFi will be hugely significant in reaching net zero carbon as they provide both education and capital investment in energy efficiency technology that reduces both operational carbon and financial risk of assets.