You can't manage what you can't see
Monitor live indoor air quality
Our IoT occupancy and air quality sensors allow you to closely monitor your indoor environment and help to improve your workspace.
Select your preferred requirements to view the benefits.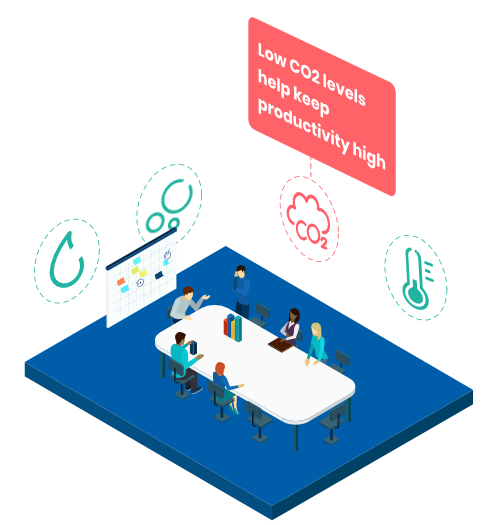 Start Simple
See your indoor air quality
We want to breathe the best quality air, to be productive and healthy while in a safe working environment. Seeing the CO2 levels in real time can help us take action to improve our indoor air quality.
Simple things like opening a window or door at the right time, can make a big difference. Our plug-in sensors help you 'see' the air you breathe.

"Spaces that are used regularly and [are] above 1500ppm CO2 should be identified and prioritised for improvement."
Scientific Advisory Committee for Emergencies (SAGE)
Why monitor indoor air quality?
When we exhale we release CO2 into the air. CO2 levels can rise quickly depending on ventilation and occupancy, and can adversely affect our health and productivity.

The effects of poor indoor air quality and high CO2 levels have been extensively studied, and can include headaches, high blood pressure and increase risk of respiratory diseases and asthma attacks.

Understanding and minimising indoor CO2 levels is crucially important to improving our health and well- being at work and at home.
capture Insights info
Manage indoor air quality and reduce risk
Maintaining good IAQ helps us be productive and healthy. Continuous monitoring and insights allow our clients to quickly identify risks, prioritise improvements and take effective action.
Our IoT sensors measure in-room conditions such as: carbon dioxide (CO2), air pollution (PM2.5), VOCs, temperature, humidity and more.
"Exposure to high levels of CO2, such as those seen in the before graph, can reduce cognitive and decision-making performance dramatically by 50% or more."
Harvard T.H. Chan School of Public Health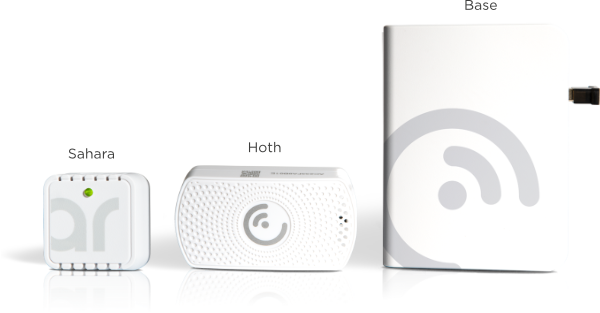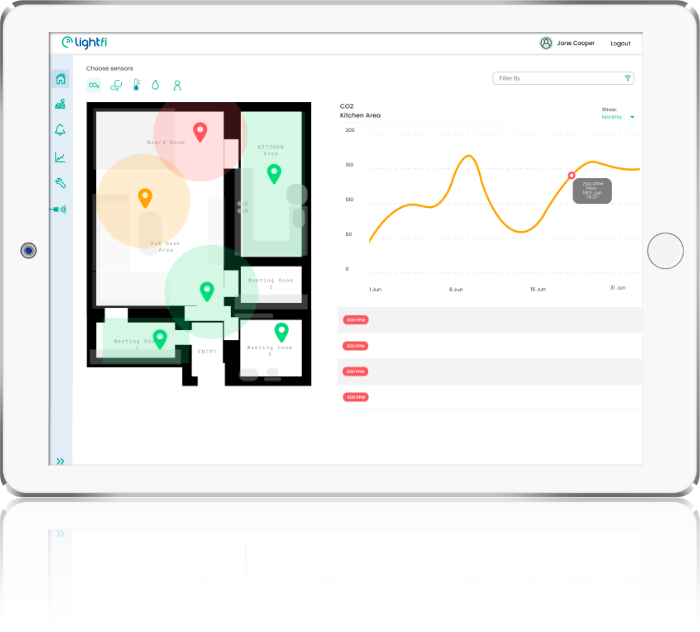 Easy to install and get access to data & insights
Our IoT sensors are quick to install, during fit-out or post-occupancy, with minimal cabling and minimal disruption to building users
See your live data and get targeted insights on our cloud portal. It's intuitive and easy to use from install to monthly reporting. Or simply take it from our API.
Want to lead the IAQ narrative and inspire confidence in the workspace? Our system has the option to engage directly with staff and customers.
Say Hello To A
Healthy, comfortable & productive workplace
Ensure a comfortable, safe and productive working environment, using our complete range of air quality and occupancy sensors with our full building control integration capabilities and experience.
With occupancy and air quality sensors the Lightfi system can predict drops in IAQ levels and, fully integrated with your building control system, allow the building to proactively increase or decrease ventilation. This provides a consistent level of comfort and well-being.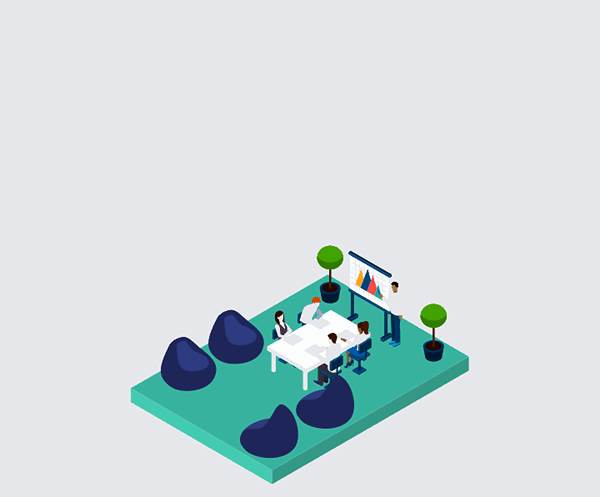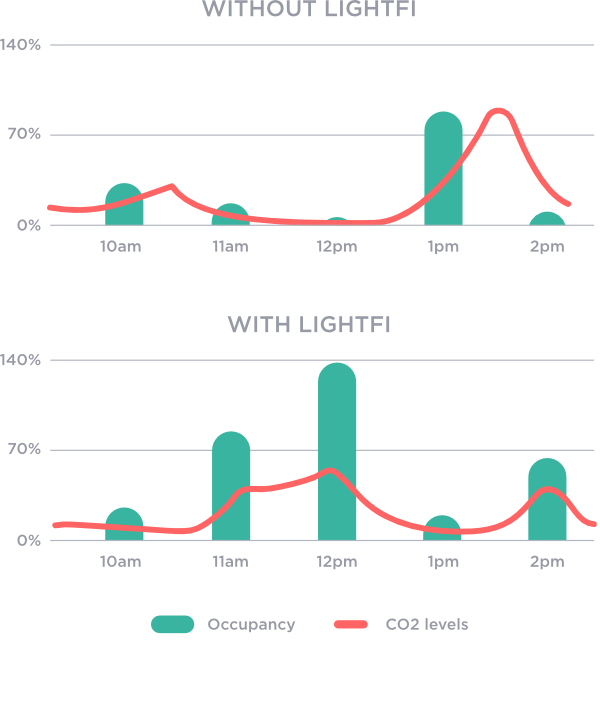 Why use smart building control?
The right combination of sensors and building specific control strategies can improve comfort and building performance through a:
Decrease in uncomfortable drafts
40% reduction in logged comfort complaints
Improved overall indoor air quality, and better workplace experience
Balance of energy efficiency, indoor air quality and comfort
"The FCU control strategy reduced drafts when spaces were less occupied, and was able to balance the building. Number of verbal complaints received by FM teams dropped from 5 daily, to only a few per week." British Gas
Working Together
for better performing buildings
Our expertise is making sensor systems and designing HVAC control strategies.
Our sensors locally integrate with building control systems via the open standard protocol BACnet/IP, or via 0-10V, so it can work with any new or existing system.
We continuously work with integrators, BMS and M&E engineers to design control strategies for each building specific HVAC infrastructure.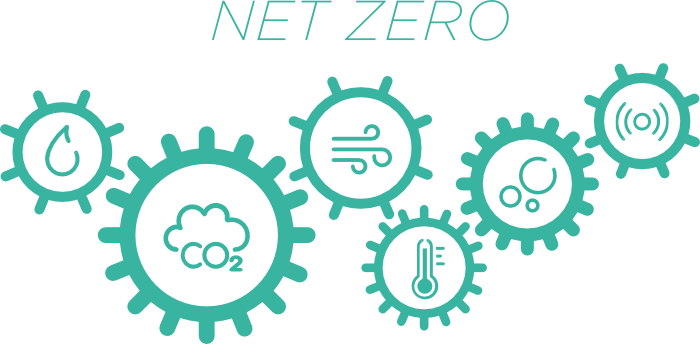 Upgrade in the future
Tailor the system to what you need now
Our wireless IoT architecture is designed to be flexible, extensible and future-proof.
Dip your toes or dive straight in, you decide…
Tier 2
IoT hardware & subscription
Tier 3
HVAC services, hardware & subscription
Sahara (CO2 and PM2.5 sensor)
Hoth (temperature and humidity sensor)
CO2 Traffic Light (display device)
Free iOS & Android app (LightFi Air)
BASE (full gateway & sensor)
X1 (PIR desk & meeting room sensor)
IoT platform (LightFi Portal) & API
Interactive posters with app free access
HVAC optimisation feasibility study & audit
Pro version – BMS integration for all sensors
Control strategy design and consultation
Sahara (CO2 and PM2.5 sensor)
Hoth (temperature and humidity sensor)
CO2 Traffic Light (display device)
Free iOS & Android app (LightFi Air)
Tier 2
IoT hardware & subscription
Everything included in Tier 1
BASE (full gateway & sensor)
X1 (PIR desk & meeting room sensor)
IoT platform (LightFi Portal) & API
Interactive posters with app free access
Tier 3
HVAC services, hardware & subscription
Everything included in Tiers 1 & 2
HVAC optimisation feasibility study & audit
Pro version – BMS integration for all sensors
Control strategy design and consultation