Challenge
Manage indoor air quality and reduce viral risk
Solution
We provide IOT sensors that measure in-room conditions such as: carbon dioxide (CO₂), air pollution (PM2.5), VOCs, temperature, humidity and occupancy, which are important to our health, comfort and productivity levels.
When you exhale you release CO₂ into the air. CO₂ levels can rise quickly depending on ventilation and occupancy. High CO₂ levels adversely affect our health, increasing viral infection transmission risk (SAGE), and lowering productivity (Harvard).
Understanding and minimising indoor CO₂ levels is crucially important to improving our health and wellbeing at work.
"Spaces that are used regularly and [are] above 1500ppm CO2 should be identified and prioritised for improvement" Scientific Advisory Committee for Emergencies (SAGE)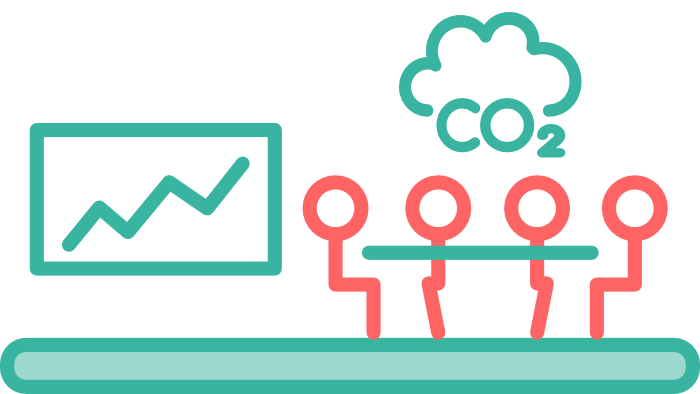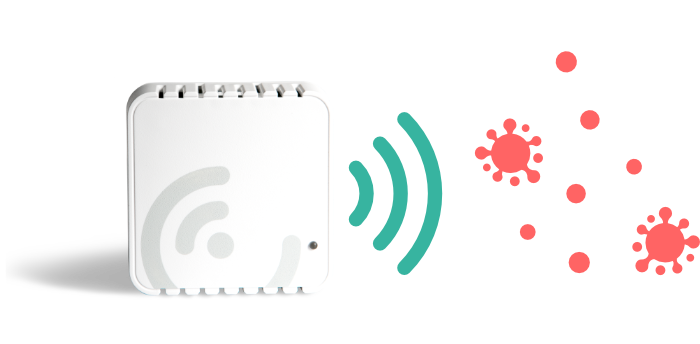 Results
Continuous monitoring and insights allows our clients to quickly identify risk levels, prioritise improvements and take effective preventative action.
By improving ventilation and reducing CO₂ build-up our clients' buildings allow staff to work and function at their best.
By keeping CO₂ levels low, improving ventilation, utilising targeted filtration and sanitisation equipment, our clients minimise the risk of viral infection transmission in their buildings.
Challenge
Install quickly and get easy access to data & insights
Solution
Our wireless IOT architecture is designed to be flexible and extensible. Multiple IOT sensors can be deployed quickly, with minimal cabling requirements and minimal disruption to building users.
Our continuous monitoring system is applicable to all existing and new buildings, with and without mechanical ventilation.
Our dedicated cloud portal provides real-time visibility and targeted insights. It is intuitive and easy to use from initial commissioning to live monitoring and monthly reporting. Easy access can also be given to building users directly, increasing transparency and confidence.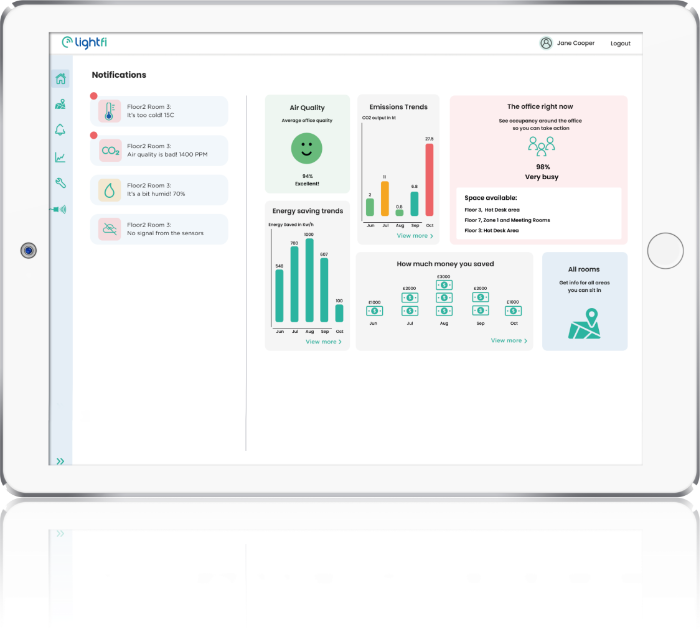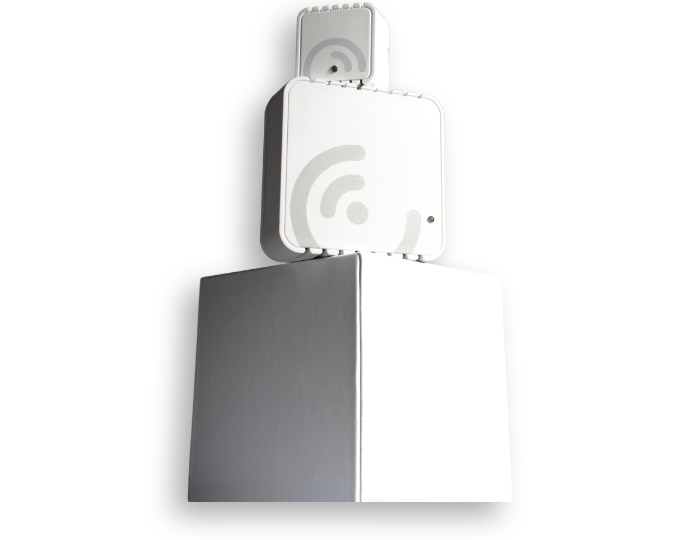 Results
Installation is quick, and can be done during fit-out or post occupancy with minimal disruption.
Well presented data allows managers to increase engagement and lead the narrative on indoor air quality.
Transparency gives confidence of a safe working environment, and empowers staff to take action to minimise risks, for example by opening windows or doors at the right time to improve indoor air quality.
The Scientific Advisory Group for Emergencies (SAGE) advises using CO₂ sensors, which are a useful measure of viral risk.