Our challenge
Help landlords retain tenants by upgrading HVAC equipment to be compliant with CIBSE COVID guidelines as well as reach energy efficiency targets
How can we be sure we are providing a safe, comfortable and productive environment for our staff to work in?
How can we be sure our risk of infection transmission is kept low?
How can we keep the commitments we've made to Net Zero?
Solution: Our solution is designed to help you manage your buildings easier and better in light of current and future expectations from clients and staff.
We designed the Safe Air System, which uses UVC / Ionization technology and advanced air-flow management, to ensure your air is of the best quality.
It can be retrofitted directly into your existing ventilation (HVAC) infrastructure, and pay for itself over time with energy savings and reduced carbon emissions.
Did you know…
Globally, energy efficiency measures could deliver a 48% reduction in global emissions by 2030, with 43% of those coming from buildings, resulting in cumulative savings of $2.5 – $2.8 trillion USD (WORLDGBC, How Energy Efficiency Cuts Costs for a 2 Degree Future)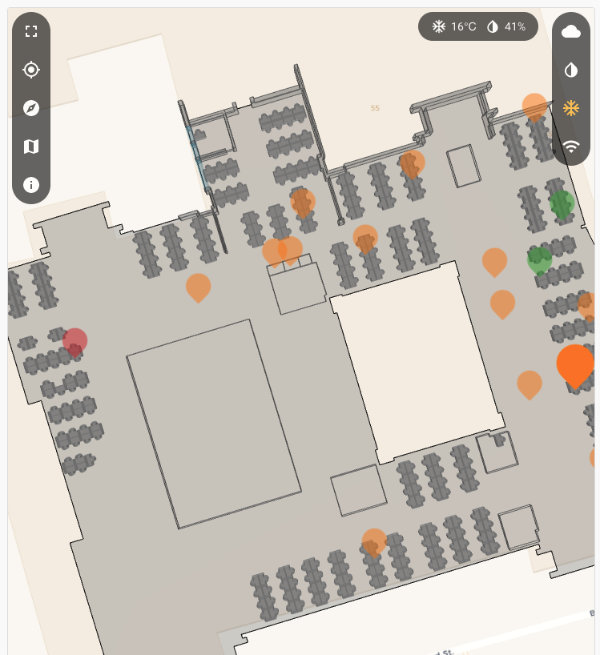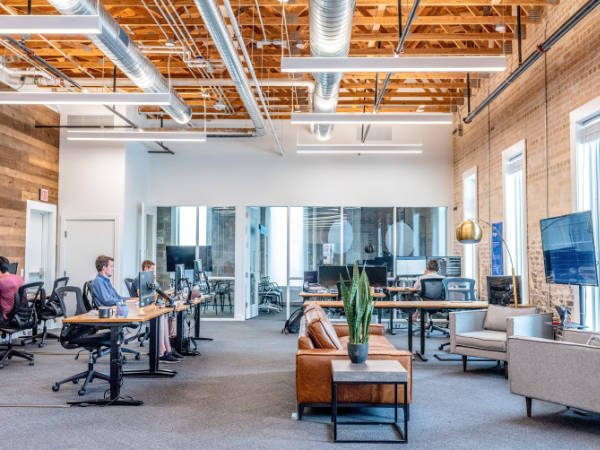 Results: Improve fresh-air delivery by maximising the effective capacity of your AHUs to feed more fresh air to areas that are more occupied.
Reduce risk of infection transmission by filtering out bacteria, viruses & other pollutants, and reducing unnecessary in-room air recirculation
Make direct heat-recirculation in your AHU safe, and reduce carbon emission and energy consumption by 20% to 50% (of HVAC) during the times when the building is under-occupied.
See how our clients are welcoming occupants with airy, COVID-safe spaces and improved indoor air quality with LightFi.
Did you know…
Concentrations of pollutants indoors, in some instances have been shown to be twice as high as those outside (Harvard Study, 2017)
Our challenge
Improve air quality and reduce viral risk in spaces without mechanical ventilation for small offices, retail, schools and more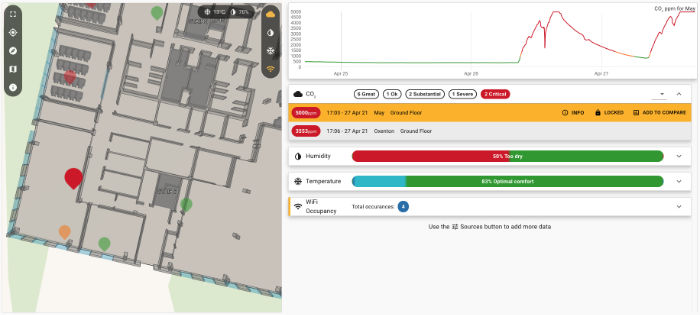 The Solution: Our Safe Air System also works in spaces without mechanical fresh air delivery, helping you to manage and improve the office air, as well as filtering out viruses including COVID.
You can see when the CO2 is rising and look to open doors and windows to bring some fresh air into the space. Installed sensors have a traffic light indicator, which empowers your staff to take action to mitigate risk.
Installs are plug-and-play, quick and non-disruptive; requiring only 13 amp supply to all assets – designed for an unnoticeable retrofit. Targeted sensors and filters can be deployed in a single room or a multi-storey building, covering what you need: air quality, comfort, occupancy and more.
Did you know…
Air-conditioning split units generally do not bring in fresh air; they are only for heating and cooling
Results: In-room filtration removes COVID from the air, which reduces the viral transmission risk associated with elevated CO2 levels, as well as general air pollution. For small buildings (and ones without mechanical ventilation) this is done on a room-by-room basis.
The system provides feedback to manage risk and ensure best practice by helping to take immediate action in the room and helping to prioritise areas for improvement.
See how our clients are welcoming occupants with airy, COVID-safe spaces
Did you know…
Poor indoor air quality contributes to Sick Building Syndrome (SBS): headaches, fatigue, dry eyes, usually in an office (NHS, 2017)